BeTrains defines itself as "A handy mobile application for the Belgian train users. It lets you plan your trips very quickly and makes it possible to share messages with other users for a happy travel." BeTrains for Nokia is an application under development, open for improvements and additions. It uses Qt QML to provide a clean user interface that shows all the needed details for a flawless train ride.
So looks like quite early in the development process then, but BeTrains is fully functional as far as it goes: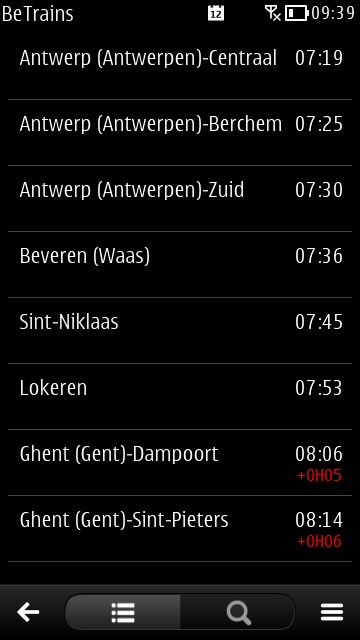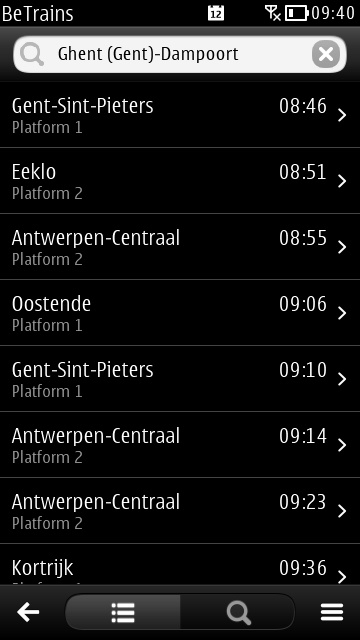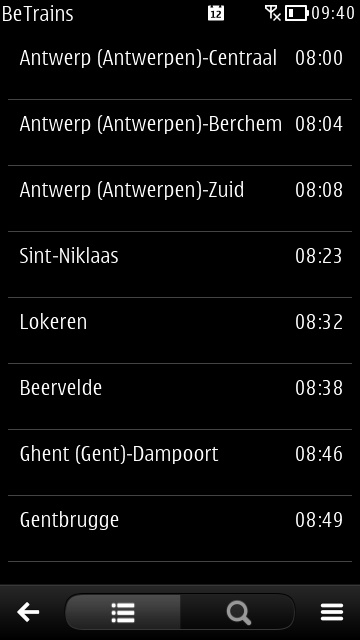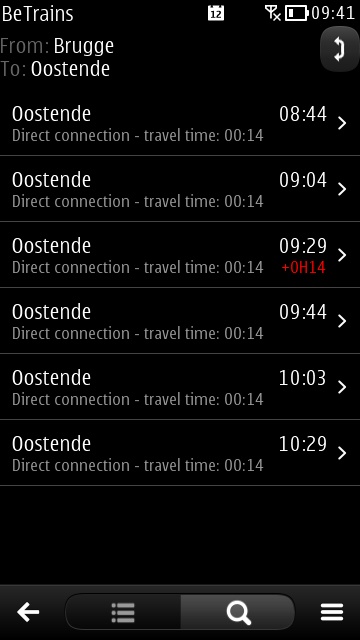 Apologies for not knowing enough about Belgian trains to state whether all this is accurate or useful. I'm assuming it is, but would welcome comment from any Belgian Symbian users here!
You can download BeTrains for free here in the Nokia Store. If you can help add to the project, here's the source code.