The workaround, since the main Camera application no longer has a menu option to allow switching cameras, is to simply use another application altogether. In this case, I was pointed towards SCam, a little known camera application that I reviewed a while back (and was a bit underwhelmed). Among other bits and pieces, it also includes an interface into the phone's front camera - if you know what you're doing!
Here's the main SCam interface: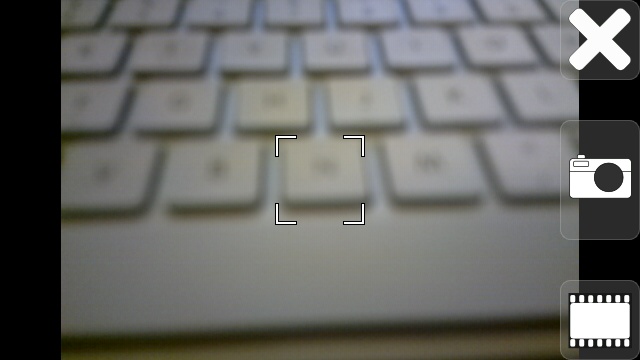 Ignore the main buttons and tap in the black left margin: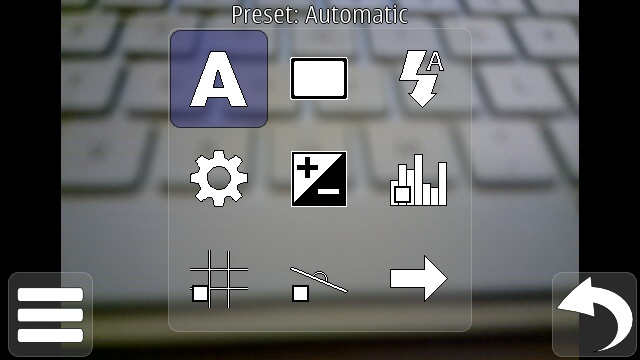 You'll see this pop-up options dialog appear. Note the extra (three lines) menu icon in the bottom left corner - tap this: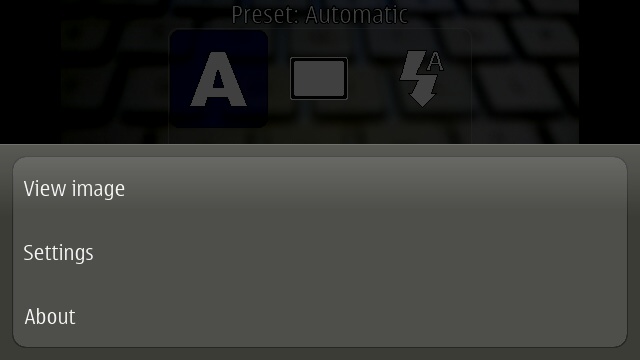 Aha - another layer of options - tap on 'Settings':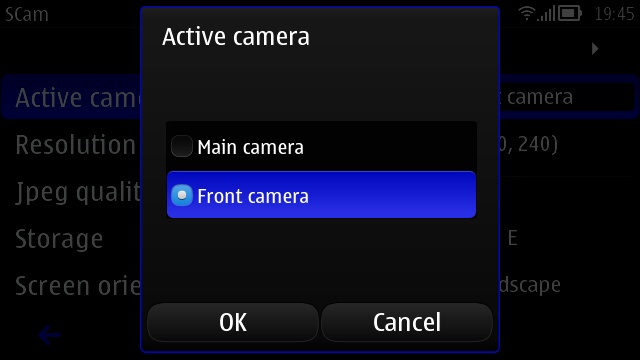 In the dialog that's now shown, among other options, you can select which camera to use. Pick 'Front camera' and then back out to the main interface. Eh voila - your own visage should be showing and you can take a snap in glorious QVGA(!) with the middle shutter icon.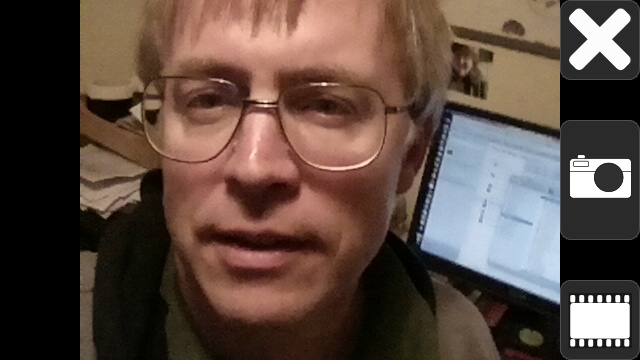 Where there's a will, there's a way, eh?
Comments welcome if you know of another camera application for Symbian Nokia Belle FP2 which gives the option to use the front camera...