Firstly, here's the scale of the problem. This was my Nokia E6's screen when powered off this morning. It's true that you don't really notice the dust when the screen's lit up, but the presence of it when off really detracts from the idea of the E6 as a premium product: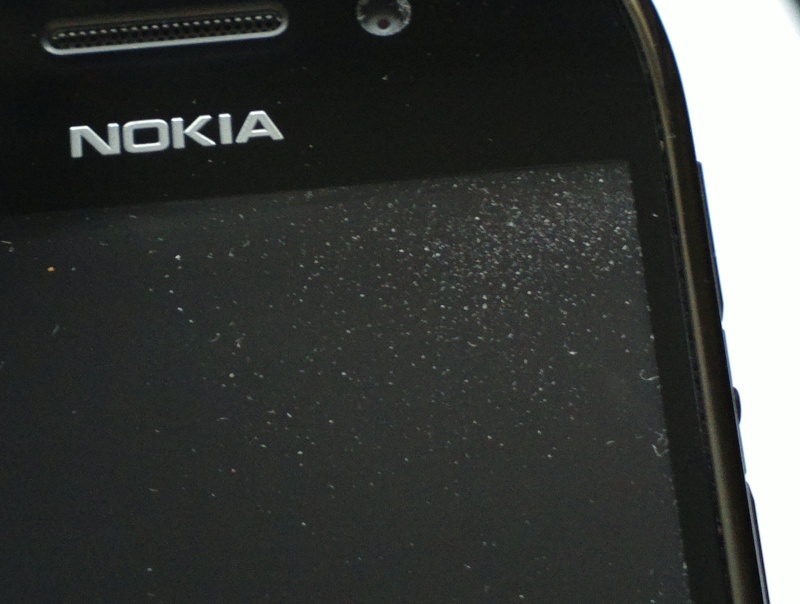 Pretty bad, indeed. Here's the other issue, the old-style d-pad with notifications LED lit up - you can't tell can you? How on earth did this one slip past the Q&A team at Nokia?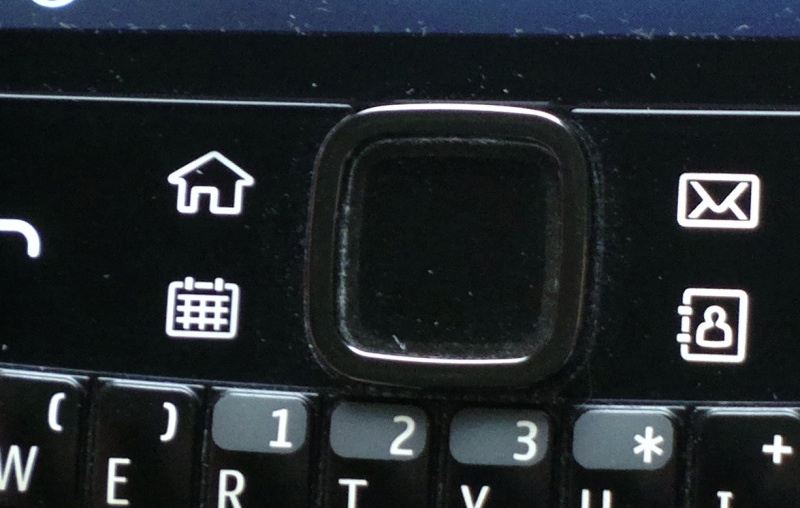 Thankfully, both are known issues and my local Nokia Care Point (see below for link) was on top of them. Warranty on the E6 is a full two years, so there were no issues with my device being just over a year old.
Nokia's solution to the d-pad issue is simply to issue a replacement panel, as shown below, with a translucent ring that lets plenty of the underlying LED light through: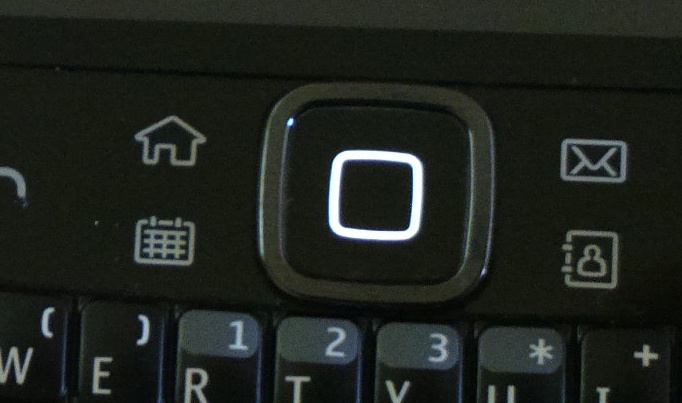 At the same time, I had the Care Point replace the screen, complete (presumably) with new and more resilient seal around the TFT display. The result: one immaculate and thankfully dust-free E6 screen: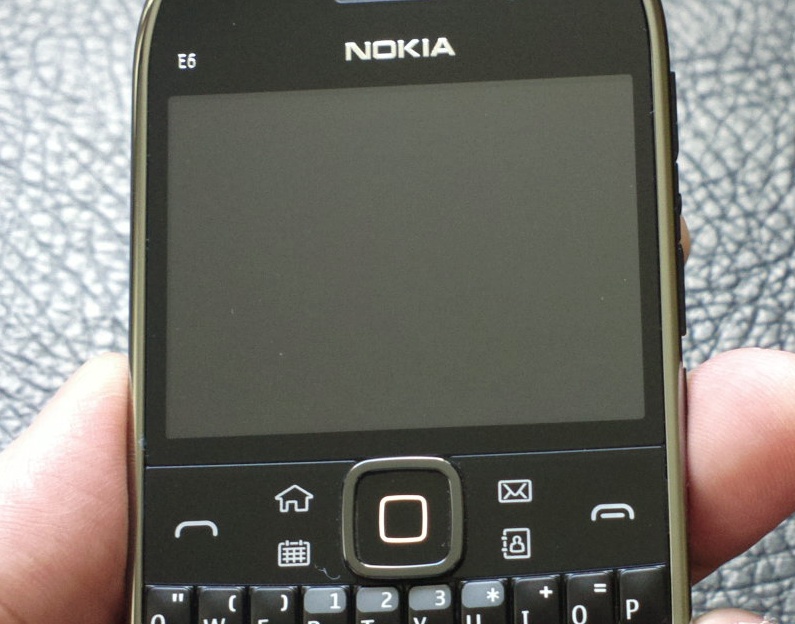 It remains to be seen whether the dust problem will come back, but I'm optimistic that the screen seal has been redesigned since early E6 batches and that I'll be OK...
One thing which I'm often asked about is where to find really good Nokia Care Points, who know what they're doing and are quick and polite. Feel free to leave your suggestions of good places to go that are local to you, but the above care was done in 30 minutes flat, while I took a stroll, by Town & Country in Sandhurst (so serving Berkshire and Hampshire) - highly, highly recommended and they've never once let me down.