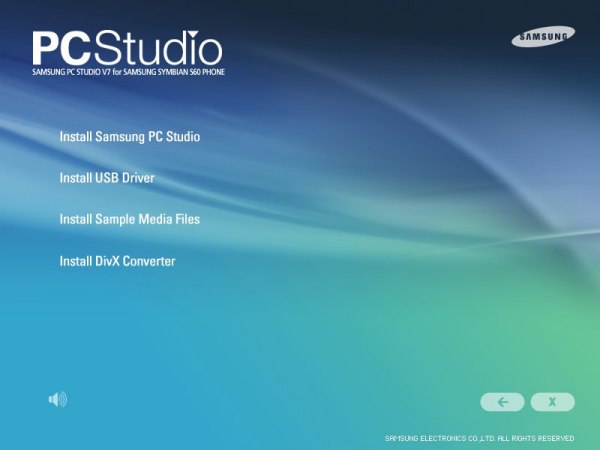 Inserting the i8510 (INNOV8)'s CD, it's not immediately obvious what Samsung have done in terms of rebadging software, though the presence of the standard DivX converter is a nice touch. I'm not sure what the second option is for though - the driver's also in the main PC Studio installation....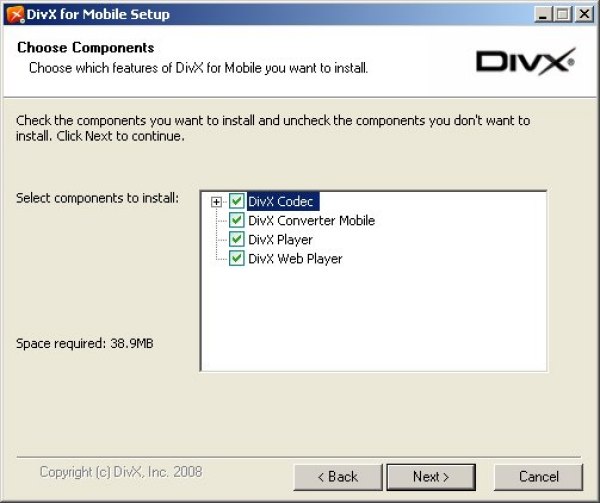 Yes, the video converter is the generic DivX one - a Samsung settings wizard would have been nice to hold the new user's hand through configuring it for best results.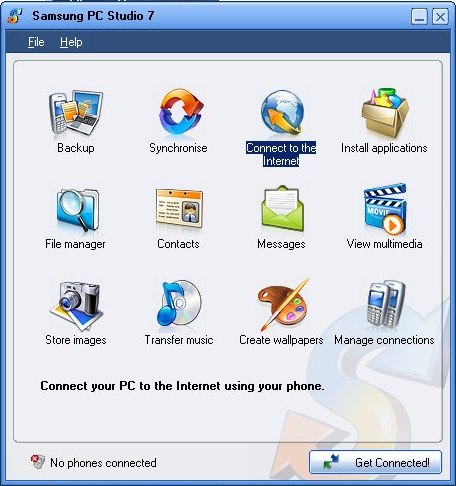 You'll notice from the main menu that this is indeed Nokia's PC Suite with a few tweaks and a fresh coat of paint. Nothing wrong in this, mind you, PC Suite is now very mature and stable!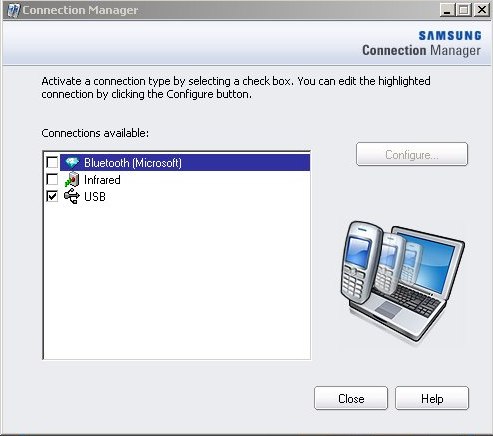 Another familiar dialog, working just as on Nokia smartphones...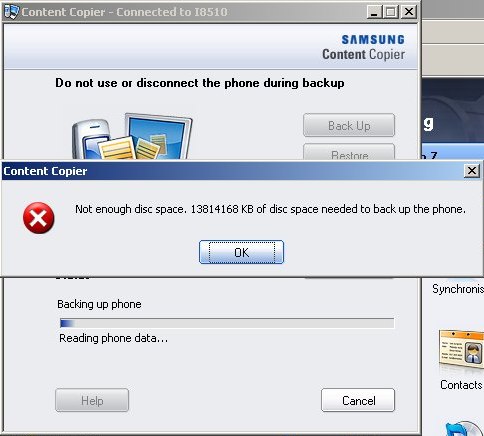 First job was to backup my i8510. Hmm.... Content copier brings up this message. It's quite right, in that the i8510's mass memory is a full 16GB and I only had 12GB free on my hard disk - HOWEVER, there's NO OPTION to exclude this mass memory from the backup process. i.e. you can't just select disk 'C', i.e. the internal disk. This is a big oversight and needs fixing by Samsung.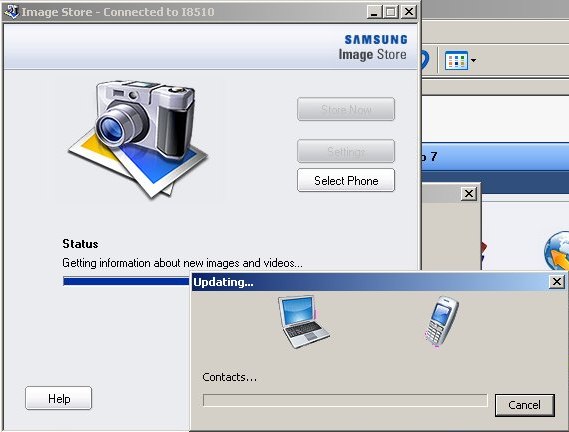 Image store and contact syncing work just as in Nokia PC Suite and I had no problems. I was particularly pleased to see that the same folder format is used for photos and videos, making the i8510 compatible with my existing S60 phones.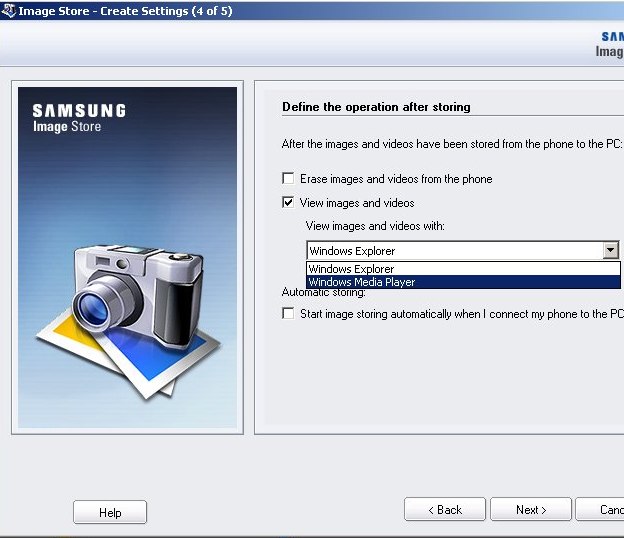 Curiously, despite coming with a video player, this isn't used at all in the Image store process, unlike in Nokia's suite. Another little oversight for Samsung to fix, methinks.
Annoyingly, despite the suite being almost a byte for byte rebrand of PC Suite, neither manufacturer's software recognises the other one's hardware. Grr.... The protocols used are the same so I'm guessing this is some kind of certificate or identification problem.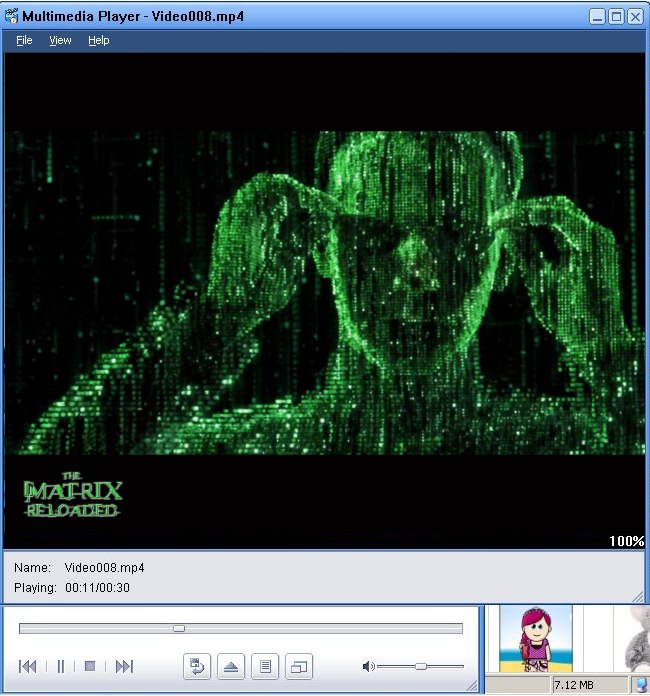 The video player at work. You'll recall that the lip sync on my i8510-shot videos was out by a fraction of a second. In this Samsung Windows-hosted player, the sound's out by a full second - more work needed - as I'm sure Samsung know....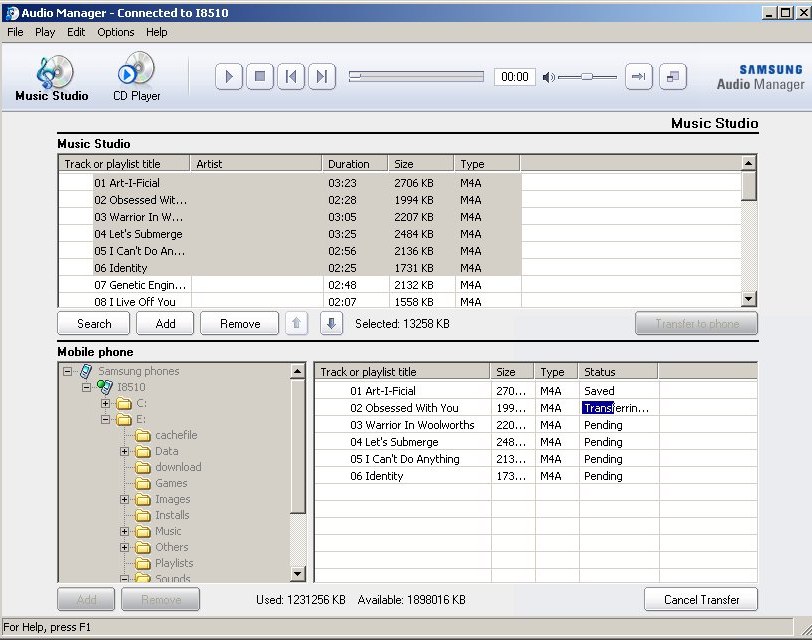 Samsung's Audio Manager worked surprisingly well, although this needs more investigation at a later date. Comments welcome if you've installed this and played with it for longer.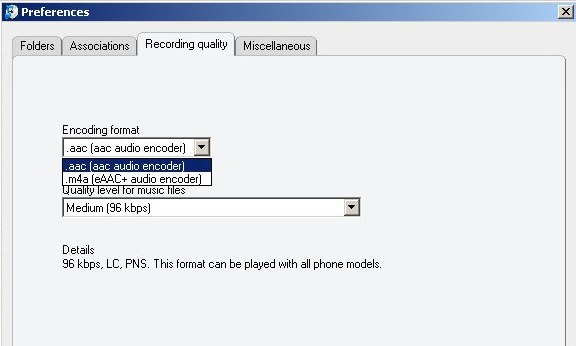 Music encoding defaults to .aac at a low bit rate. A good mass market setting, perhaps, but anyone with any knowhow will turn on eAAC+ encoding and get better sound quality out of the i8510's excellent DSP hardware.
Steve Litchfield, All About Symbian, 12 Sep 2008
PS. There will be more on the Samsung i8510 in a month or so, we're waiting now for their engineers to come up with new firmware and PC software and to get over-the-air updates up and running.