Let's start with DxOMark's ratings though. Here's their all-time, current top (22) phone cameras:
1. HTC U11
2. Google Pixel/XL
3. HTC 10, Samsung Galaxy S8, Galaxy S7/Edge, Sony Xperia X Performance
7. Huawei P10, Moto Z Force Droid, Samsung Galaxy S6 Edge Plus, Sony Xperia XZ, Sony Xperia Z5
12. Apple iPhone 7, LG G5, Galaxy Note V, Samsung S6 Edge
16. Huawei Mate 9, LG V20
18. Apple iPhone 6s Plus, Google Nexus 6P, Moto Z Droid, Moto G Plus, Moto Droid Turbo 2
Notice any omissions? No Nokia 808, Lumia 1020, Lumia 950, not even the Samsung Galaxy K Zoom, which was ALL about the camera. In fact, you have to go way down to the 40s and 50s in their list to find any of the models just mentioned - if they're there at all (no 950, e.g.)
Which is clearly wrong and misleading. So I thought I'd right this with my own all-time list.
There are, as ever, some notes to read first:
I'm mainly looking at image quality, though I do make some allowance for the speed of the photo-taking experience. It's a tricky balance. For example, it might take four seconds to take a photo on the Lumia 1020 (i.e. before you can take the next one), but if the resulting photo is ultimately of higher quality than that on (say) an Apple iPhone, which might have dashed off three photos (or more, in a burst) in the same time, then the 1020 gets the higher score in my book. Though what if the 1020 'missed the moment' while the iPhone grabbed it, despite ultimately slightly lower image quality? So I'm not totally disregarding speed in my list below.

I go further than DxOMark by putting in more 'real world' scenarios into my testing. So moving people in low light with flash; arty night landscape shots, handheld; using digital zoom; and so on. All staples in my tests. You can't just test a phone in a studio on a tripod, or just outside in the sunshine, you know.

Unlike DxOMark, I try to test phone cameras regularly well after their launch date, so early software issues have a chance to be resolved.

Unlike DxOMark, I'm not biased against Nokia or Windows Phone (and successors)! DxOMark hasn't even tested my number one pick below, 18 months after it was launched, so long that it's hard to even find it for sale now. Yet it appears nowhere in the DxOMark all time listings.

I haven't included any phone camera that I haven't personally tested. And yes, I'm aware that this introduces ironies ("Steve didn't even include model X!")!
And so on to my 'SteveMark' top 10 of all time, with notes and explanation along the way. In order:
1. Lumia 950/XL

18 months on, I'm still staggered by the sheer quality of 8MP and 16MP shots taken with this phone camera. And it's quick too, since all post processing is shoved to the background while you get on with taking the next snap. The triple LED flash does a decent enough job on the whole, the OIS is top notch, and in 8MP mode there's even a little lossless zoom, which is handy. The only real Achilles heel is going beyond 'lossless' into 'lossy' zoom territory, since the old 'Lumia Camera 5' digital zoom algorithms are complete rubbish.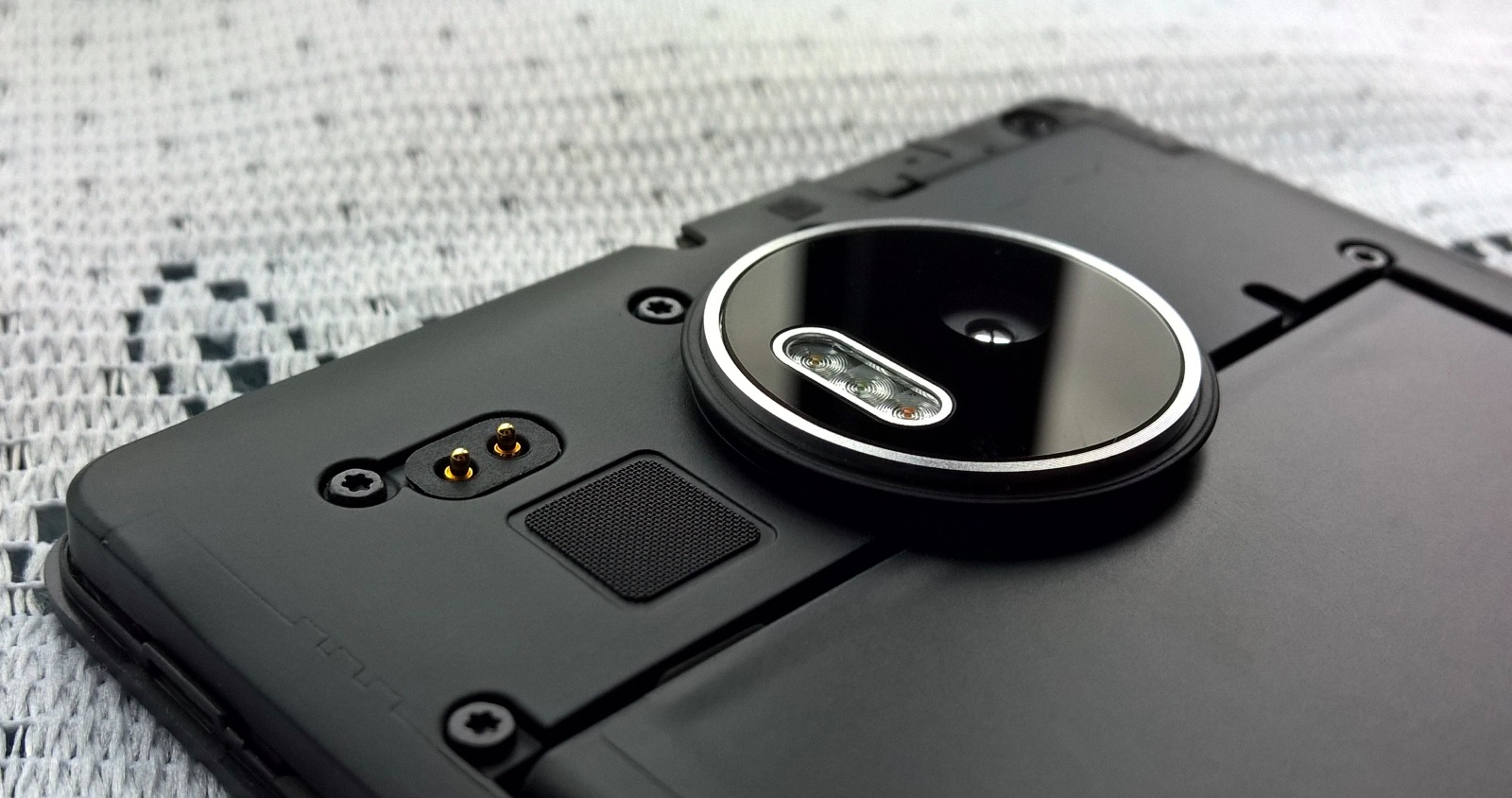 ---
2. Apple iPhone 7 Plus
The iPhone 7 Plus gets in here by cheating, of course, using not one but two 12MP cameras, the second of which is a 2x telephoto job. Yes, it's a kludge, but a very well done kludge and the software makes a seamless job of zooming from one lens's view to the other's. Add in quad LED flash and some very good image processing algorithms (as you'd expect with ex-PureView, ex-Nokia expert Ari Partinen on the team) and it's hard to fault the iPhone for insanely fast photos with excellent quality, even when zoomed right in (2x plus another 2x digital, so 4x in all, very easily). See my Nokia 808/1020/950/7 Plus 'zoom' test.
---
3. Google Pixel/XL
I've written elsewhere on this site about the Google aHDR+ software being akin to Nokia's PureView concept in that it combines information from multiple frames (rather than from underlying pixels) to create noiseless, purer images. That this is possible is down to the sheer speed of smartphone chipsets nowadays. Take nine 12MP photos in a tenth of a second? No problem, it's taken care of by a blazingly fast processor and masses of RAM, etc. Then take another second to align/combine and optimise them and you're done. What would have taken 30 seconds five years ago is now done as fast as you can be ready to take the next photo. Amazing. Results back this up too. See my Lumia 950 vs Pixel head to head.
---
4. Nokia 808 PureView
Amazingly, this is from 2012, but results from the 808 still stand up well, with incredibly natural, incredibly pure 5MP output, a perfect resolution for sharing these days and with genuine 2.5x lossless zoom thanks to the huge underlying 41MP 1/1.2" sensor. True, there's no OIS for arty night time shots, but the more usual scenario in the evenings is of closer-up shots and moving people and the 808's Xenon flash, combined with a mechanical shutter, is almost impossible to beat. Then add into the mix that the shot to shot time is almost instant because all the oversampling is taken care of by a dedicated ISP and I think even iPhone owners of today would be impressed with the capture capabilities. 808 experts can also knock themselves out with complete control of sharpness, saturation, etc. - the Nokia 808 is the camera phone lover's camera phone.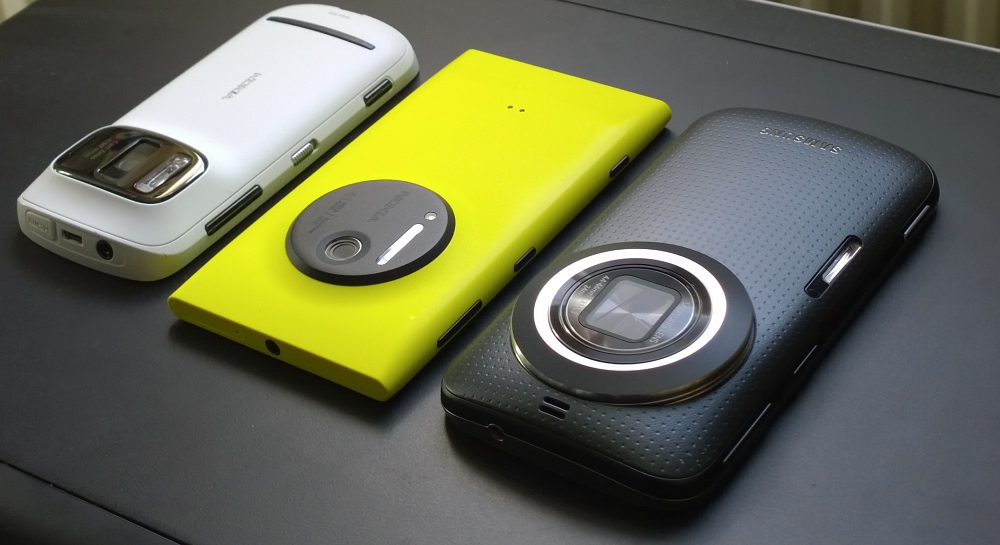 5. Nokia Lumia 1020
Still holding its end up from 2013, the Lumia 1020 takes the Nokia 808 PureView's capabilities and adds in OIS for clearer zoomed photos and night landscape shots. However, the dedicated ISP was lost in the move from Symbian to Windows Phone as the phone's OS, meaning that all the vital 'pure' oversampling has to be done on the main chipset and so takes over three seconds rather than a fraction of a second, as on the 808. Plus the Xenon flash isn't as bright and 'pub' photos don't come out as well, so I have to rate the 1020 below its predecessor here. Still, pure 5MP output from the 1020 still impresses today in 2017 - when the 1020 gets it right it can compete with the best DSLRs. (And yes, when it gets it wrong, it really gets it wrong, but let's not go there....)
6. Samsung Galaxy K Zoom

This stunned everyone when it appeared in 2014, with the body of a Samsung compact camera, complete with 10x telescopic zoom lens and super-bright Xenon flash, all somehow streamlined into the body of a regular smartphone. OK, so the phone side of things was compromised by the extra girth and thickness, and ok, so the phone was also compromised in terms of general usability by having an old chipset, limited resources and a version of Android that was almost immediately abandoned. But for zoom capabilities and for indoor flash shots, the Galaxy K Zoom remains unmatched to this day.
---
7. LG G5
Time for another innovation, another cheat! However, the G5's gimmick turned out to be more than a gimmick - a second, wide angle camera that enabled the snapping of scenes and large outdoor objects that wouldn't otherwise be possible - you'd be amazed how often this comes in handy. Add this to the G5's main camera having wide aperture and very decent capabilities and smooth transitions in software between the various modes and the G5 camera turns out to be something of a classic. See my G5 versus Lumia 950 feature. (Note that the new LG G6 (shown in the collage below) isn't in the same class, having compromised the depth of its cameras and thus the optics by opting to eliminate a camera 'bump' on the back.)
8. Samsung Galaxy S8

You may be surprised that I've rated the modern Samsung phone cameras this lowly, but despite their decent optics, OIS and sensors, Samsung still tries to do far too much in its processing, with over-sharpening and over-saturation at every turn. In truth, the S8 is better than the S7 range in this regard, with some multi-frame processing that lessens the need for over-zealous algorithms, but the effects remain to some degree. The S8 also remains single-camera, with no zoom innovations, no wide angle, no genuine flash, nothing of note to bring it up the ratings. You can still get cracking results with a Galaxy S8, especially when viewed on the phone screen, but don't look too closely at the pixels... See my 950 versus S8+ vs LG G6 shootout.
---
9. Apple iPhone 7
As mentioned above, the presence of a little ex-Nokia imaging DNA on the Apple imaging team has helped the company craft camera phones that don't over-saturate or over-sharpen images on the whole. The '7' got OIS at long last, which helps night time shots, and you have to give the iPhone props for incredibly quick camera launching and snapping, even if image quality isn't quite up with the very best in the world. See my 950 vs iPhone 7 shootout.
---
10. Nokia N8
Going back now to 2010, this comparatively ancient smartphone still competes in terms of imaging, thanks to a large 12MP sensor and bright and true Xenon flash, allied to ultra-natural image processing. Despite the use of the now-obsolete Symbian, many people still use the likes of the N8 and 808 PureView (above) as standalone cameras/camcorders and there can be no higher tribute than this - can you imagine using an old Galaxy S8 in 2024 just as a camera?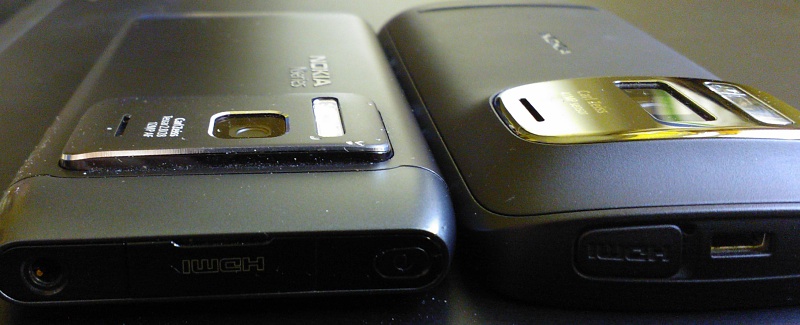 ---
Comments welcome on my SteveMark Top 10 then. Evaluating cameras is always subjective, as I'm sure DxOMark would agree, and everyone has their own criteria for what makes a good phone camera. But I still think that my Top 10 is more accurate than theirs in terms of real world image taking quality under all scenarios.