NEW game from creators of SkyForce and ExplodeArena!
Join Miss Rusty and Dr. Drill in their incredible underground adventure. Help them finding treasures hidden in the mines all around the world! Incredible graphics and sound, over 100 levels to complete, signle and multiplayer modes. All of this will keep you entertained for hours! You can even share your high scores online by sending them to our site directly from you mobile (using GPRS connection).
Try it, you won't be dissapointed.
1. GAMEPLAY

- singleplayer,
- multiplatform (Series60-Series80-Series90-Palm-PocketPC) mulitplayer via bluetooth up to 2 players! (cooperative and competitive modes),
- over 100 game levels.
- tutorial that will let you jump into the game easily,
- exciting new game features such as fireball, magic ball, teleports, ghosts portals and many others ,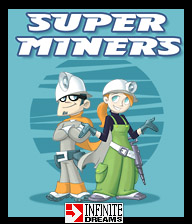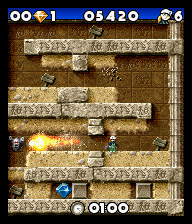 2. HIGH QUALITY 2D GRAPHICS ENGINE

Amazing graphics and visual effects including:

- plenty of blended sprites,
- huge transparent explosions,
- dynamic lighting, shadows,
- advanced particle system (fire, smoke, sparks).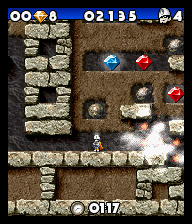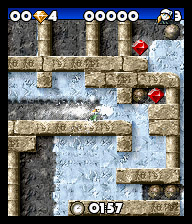 3. MULTICHANNEL AUDIO SYSTEM

Multichannel audio system with high quality original soundtrack and plenty of ingame sound effects.


4. ONLINE HIGHSCORE SYSTEM

Playing games is fun, isn't it? But it's even more fun when you can compete against other people from all over the world. SuperMiners let you send your highscores to our website and compare them with others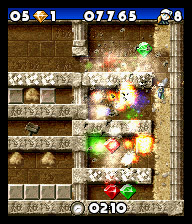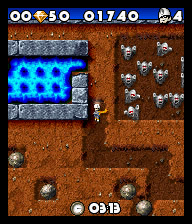 Other cool games developed by INFINITE DREAMS


We are updating our submission process.