SUPER MINERS S60 v1.07b
SuperMiners is addictive arcade puzzle game. With over 100 levels, multiplayer, online highscore sytem, incredible graphics and music you can have countless hours of fun.
| | |
| --- | --- |
| Last Update: | December 9th 2005 |
| Author: | Infinite Dreams Inc. |
| Version: | 1.07b |
| User Rating: | 5.00 |
| Downloads: | 31590 |
| License: | Provided with purchase |
| Requirements: | Requires 1MB disk space after installation |
| Support: | support@idreams.pl |
| ID's: | HID: 161342, AAID: 1871 |
Author's Description
NEW game from creators of Sky Force and Explode Arena!
Join Miss Rusty and Dr. Drill in their incredible underground adventure. Help them finding treasures hidden in the mines all around the world! Incredible graphics and sound, over 100 levels to complete, signle and multiplayer modes. All of this will keep you entertained for hours! You can even share your high scores online by sending them to our site directly from you mobile (using GPRS connection).
Try it, you won't be disappointed.
1. GAMEPLAY

- singleplayer,
- multiplatform (Series60-Series80-Series90-UIQ-Palm-PocketPC) mulitplayer via bluetooth up to 2 players! (cooperative and competitive modes),
- over 100 game levels.
- tutorial that will let you jump into the game easily,
- exciting new game features such as fireball, magic ball, teleports, ghosts portals and many others ,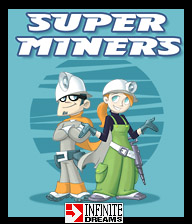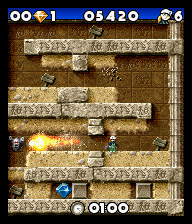 2. HIGH QUALITY 2D GRAPHICS ENGINE

Amazing graphics and visual effects including:

- plenty of blended sprites,
- huge transparent explosions,
- dynamic lighting, shadows,
- advanced particle system (fire, smoke, sparks).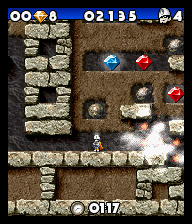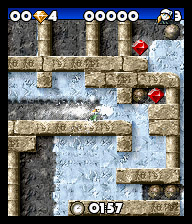 3. MULTICHANNEL AUDIO SYSTEM

Multichannel audio system with high quality original soundtrack and plenty of ingame sound effects.


4. ONLINE HIGHSCORE SYSTEM

Playing games is fun, isn't it? But it's even more fun when you can compete against other people from all over the world. SuperMiners let you send your highscores to our website and compare them with others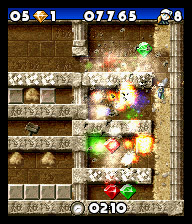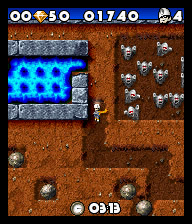 Tested on all series 60 devices!


Other Games developed by INFINITE DREAMS


Compatible Devices
Nokia 3230, Nokia 3600, Nokia 3620, Nokia 3650, Nokia 3660, Nokia 6260, Nokia 6600, Nokia 6620, Nokia 6630, Nokia 6670, Nokia 6680, Nokia 6681, Nokia 7610, Nokia 7650, Nokia N-Gage, Nokia N-Gage QD, Nokia Series 60, Panasonic X700, Panasonic X800
Categories for this Software
Submitting Software and Information
We are updating our submission process.
You can still get your software added by contacting us manually.