Quote:
Originally Posted by
yade

Is there any chance of Nokia releaseing a gamepad, maybe bluetooth to put the phone in and play games??
I agree, I've been calling for this for some time, because more and more phone models are probably going go have TV Out, and if you plug them into a TV you effectively have a games console.
I tried out many games on TV Out using a Bluetooth keyboard, and it worked really well, but it would have been even better with a Bluetooth joypad. From a technical point of view, all it would need is the keyboard circuitry to be placed inside a joypad casing. There wouldn't be any need for research and development, the existing Bluetooth keyboard standards would be good enough for digital joypads too.
You can see a video of games running on this set up here:
http://nokiagaming.blogspot.com/2007...ole-video.html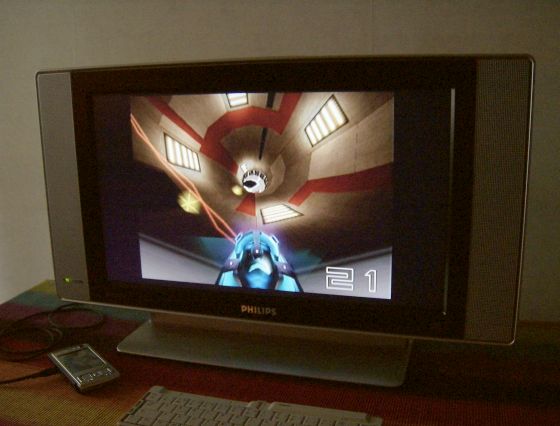 Quote:
With the N95 if they make the orientation for gaming landscape and upside down they could make use of the d-pad as on the left and the 4 media controls as buttons but that seems very unlikely.
There's absolutely nothing to stop that happening. Software (including Next Gen games) can use the screen in any orientation it likes. Whether they will or not depends entirely on what Nokia and the Third Party publishers decide.