Ok this is a collection of advices/help etc on how to make your s60 v2 look more like the N95 (v3). I really like you all to help me out with anything you can find and come up with as I haven't even used a N95.
I hope you all try to keep this high or even sticky it. Also, tell me what you think of this thread!
Preparation
Set your phone to have active standby, then you have shortcuts, calendar dates, to-dos and music.
Active standby Symbian V3 (Could be N95)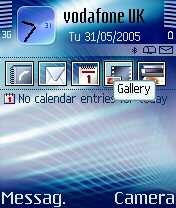 Active standby Symbian V2 (Nokia 6680)
Themes
N95 V1 (The default N95 Theme) for S60V2
Made by SSgupta
http://www.s60world.com/Downloads/details/id=980.html
(Membership needed)
N95 Theme for S60V2
Made by SSgupta
http://www.s60world.com/Downloads/de...tml(Membership
needed)
You can choose whichever of these themes you want, I personally like V2 best.
Ringtones
http://www.howardforums.com/showthread.php?t=1144287
-
Provided by JonnyBruha
(I recommend not to use these unless your phone is good enough to handle them, as for my 6680 it just sound bad may be beacause of the stereo/surrond sound)
Programs
GPS
Any GPS program. I recommend something like
TomTom
(Which, too bad, is not free). You will find some alternatives here:
http://my-symbian.com/s60/software/c...php?fldAuto=30
SmartCom Navigator by Wild Mobile
Games
System Rush: Evolution
This racing game is a real hit for the N95, there is a prequal that might be able to run on your phone. The prequal is called
System Rush
and is for the N-gage, so you might be able to obtain it (illigal or not, I don't know) and put it on your phone. That must be the closest to the original I can think of.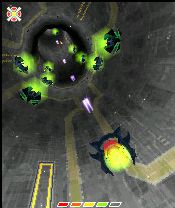 System Rush: Evolution

System Rush for N-gage
Hardware
GPS
Any bluetooth GPS-reciever, you could find these pretty cheap on ebay, ~$20.
3.5mm stereo jack
You can also find these on ebay, ~$7. You put them in the headset jack and it converts the headset plug into a 3.5mm jack. It can also come with a microphone, so you can use it a headset + your favorite headphones.
Big memory card
Now, get yourself a big memory card. I have a 1 GB, but you can have whatever your phone supports. IMO you should have atleast 1 GB.
What missing now?
Well, there's the radio (If your phone doesn't have this), the 5 MPix camera, the media control buttons and maybe some hardware buttons... I don't know anything else. Please do respond!