XenGames have announced that their impressive looking Interstellar Flames game is now available. The game is an intense action game powered by a groundbreaking 3d engine. The game can be purchased from
Handango
for $7. There is no trial but we hope to bring you a review shortly.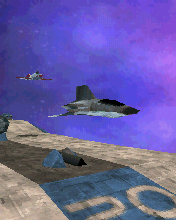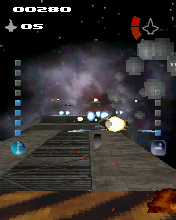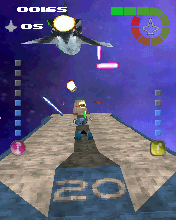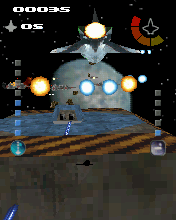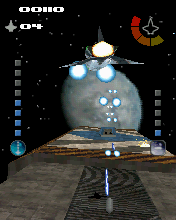 Interstellar Flames for Smartphone released
A vast horde of alien battleships is approaching our solar system. Due to maintenance problems only one fighter craft is ready to defend the planet. Fly dangerous missions against huge battlecruisers, dogfight with enemy fighters in asteroid fields and destroy the alien fleet before it enslaves Earth. Can you face them alone?
Product Features
* Blindingly fast 3D graphics and gameplay.
* Fully perspective corrected texture mapping.
* Mipmapping.
* Particle engine.
* Shadow effect.
http://www.xengames.com/spnews.htm